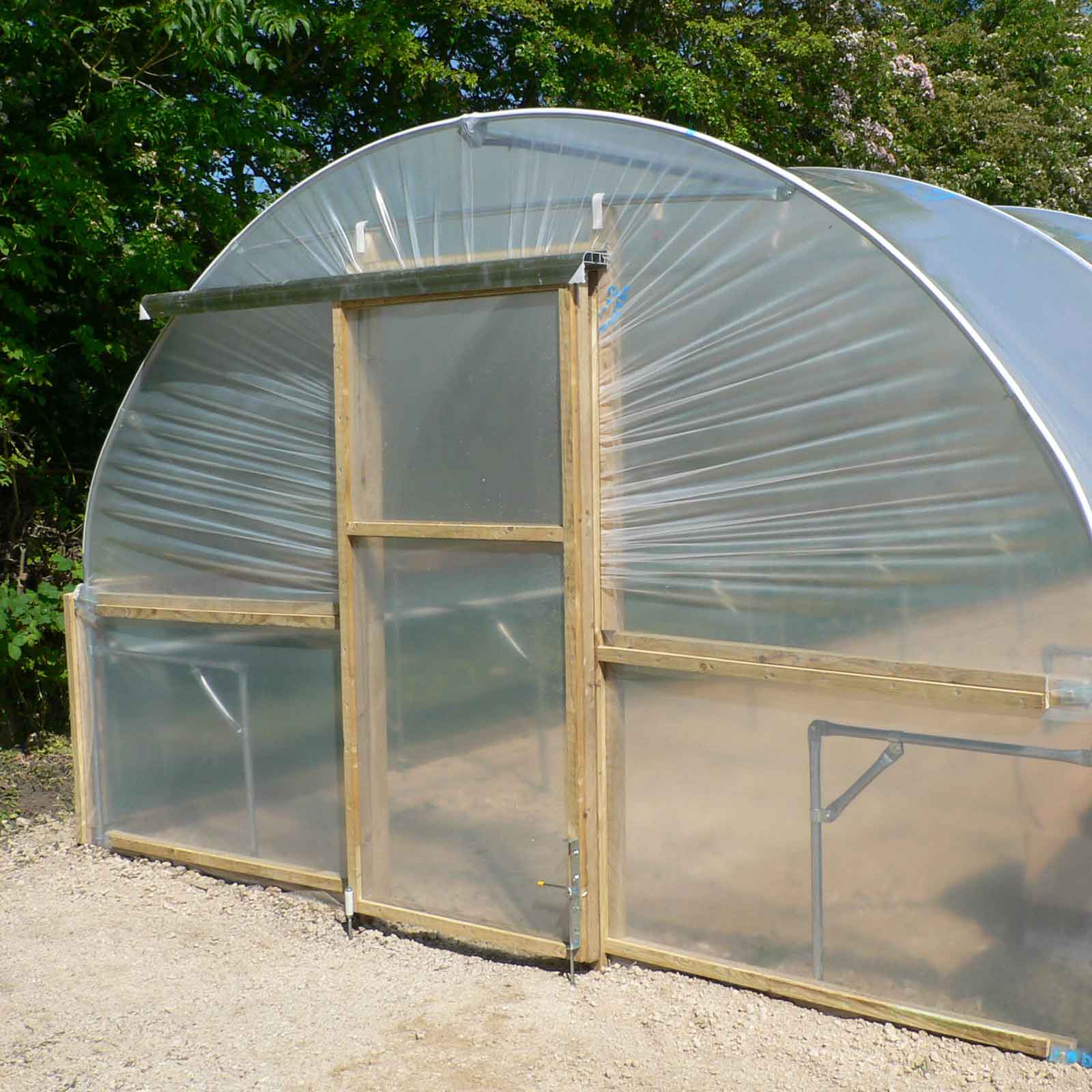 Polytunnel 12ft Wide With Sliding Doors
Supplier: Harrod Horticultural
£671*
*Indicative price – visit the retailer for current pricing.
The 12ft (3.66m) wide polytunnel with sliding doors at each end has 3ft 3in (0.99m) high straight sides and an overall height of 7ft 7in (2.31m) and provides good air circulation and ample growing space for the seasoned gardener.
There are two designs available:
Trench versions
With the trench version you will need to dig a trench around the perimeter of the polytunnel to secure the structure into place.
Rail Versions
The rail version doesnt require a a trench and is supplied with anchor plates to secure the polytunnel. Although the trench version is slightly cheaper, the base rail version is a stronger alternative which is easier to install.
The film covering has been specifically designed for the uk where low light levels are common allowing 90% light transmission allowing through more of the light spectrum used by plants. It also scatters light entering the polytunnel. This uv stabilised film is 200 microns (800 gauge) and is supplied with a five year guarantee.
Timber sliding doors are supplied for each end of the polytunnel, anti hot spot tape and of course the framework to support the 200 micron smart clear polythene cover.
View on Harrod Horticultural